Thorold Neighbourhood Hubs
The Thorold Neighbourhood Hubs Team believes it's a good time for the city of Thorold to become more intentional about creating 'neighbourhood hubs' across our city. The goal of the team is to develop caring communities in our neighbourhoods/apartments so that:
people feel connected

people feel supported and cared for

people help each other and look out for one another.
When neighbours share a sense of community, they are more likely to feel safe and secure, with a decreased fear of crime compared to places with little sense of community. By bringing neighbours together, we can cultivate a kinder city where everyone has a community they can rely on.
The team is looking for 'champions' who are willing to take the lead of developing such hubs/caring communities in their neighbourhood or apartment building. 
Reach out to learn more about becoming a champion in your neighbourhood!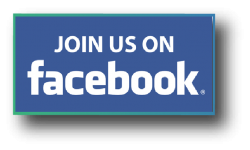 NEIGHBOURHOOD HUBS FACEBOOK GROUP
This new group is a great place to meet others who are intentionally cultivating connections with their neighbours to build a more supportive community in Thorold. Join the group, say hello, share your ideas and get inspired by others!
NEIGHBOURHOOD HUB LOCATIONS
This interactive map provides the community with our current Neighbourhood Hub locations. Don't see a Hub on your street? Take the lead and become a champion today!
The Thorold Neighbourhood Hubs Team has created a resource booklet to help you get started with building a Hub in your neighbourhood.
Click to download the Building Neighbourhood HUBS In Thorold resource booklet.
Neighbourhood Hub Champions
"Real Simplicity" by Rozanne and Randy Frazee
"The Turquoise Table" by Kristin Schell
"The Art of Neighbouring" by Pathak and Runyon