Truth & Reconciliation
Committee
Creating Opportunities for Community Healing and Growth
For over a century, Indigenous children in Canada were removed from their families and sent to institutions known as residential schools.
In 2008, the Truth and Reconciliation Commission (TRC) of Canada was established to reveal to Canadians the systematic physical, sexual, spiritual, and emotional abuse inflicted by the residential school system.
In 2015, the TRC released a six-volume report documenting the experiences of the survivors and the profoundly negative impacts the residential school system had on Indigenous individuals, families, and communities.
One of those reports outlines 94 Calls to Actions on how governments of all levels, institutions, and residents of Canada can support the process of reconciliation.
To be leaders within the Thorold community in awareness and education initiatives to support the process of reconciliation with Indigenous peoples.
To help educate the community and raise awareness regarding the truth and complete history of natives in Canada and the Americas.


To further the ninety-four Calls to Action of the Truth and Reconciliation Commission.


Plan and support events which help education and raise awareness of native culture and history.


Promote and celebrate the positive contributions of native culture and leadership to Canadian society.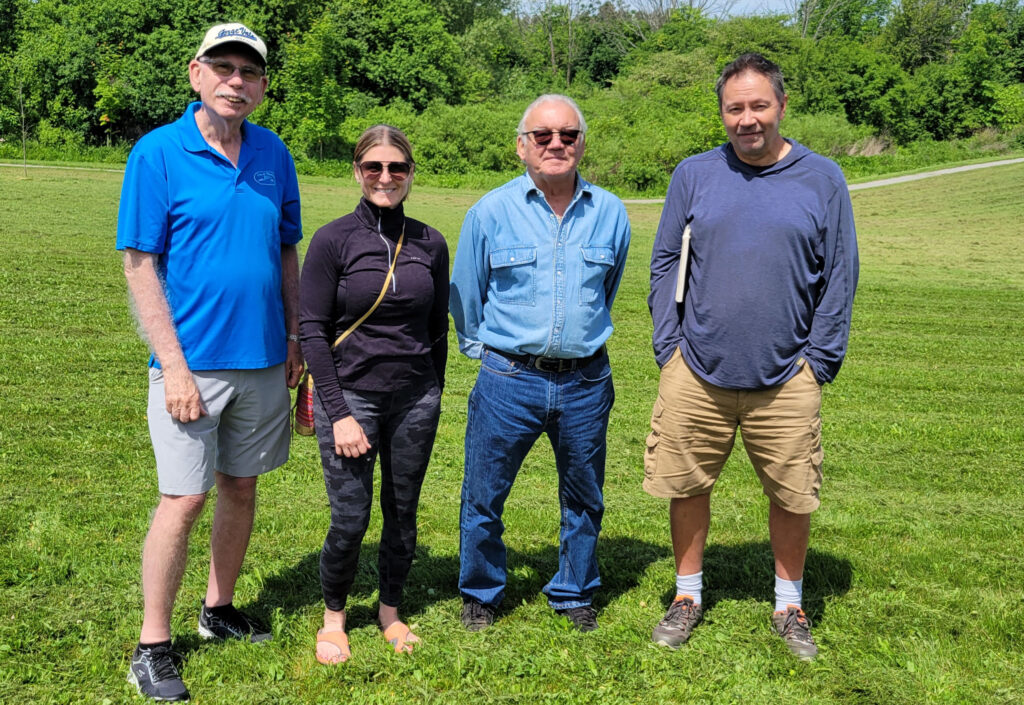 Truth and Reconciliation Committee members, Fred Neale, Michele-Elise Burnett, and Rosaire Tisdale, met with Master Craftsman Dean McLellan at Mel Swart Park to review locations for the Indigenous Unity Garden.
of the Indigenous Unity Garden